Latest topics
»
A long time coming
by
Calcifer
Mon Jun 19, 2017 8:29 pm
»
Calcifer St.Clair
by
Calcifer
Thu Jun 01, 2017 9:26 pm
»
Chara St.Clair
by
Chara
Thu Jun 01, 2017 9:11 pm
»
Ashes, ashes, we all fall....
by
Kirino Yamazu
Wed May 31, 2017 2:00 am
»
Broken Promises on Sunday..
by
BloomingLove
Tue Jan 24, 2017 6:19 pm
»
Red painted White rose
by
lonewolvernsoul
Sat Jan 21, 2017 10:55 am
»
Silence in Death
by
Alessandra
Thu Jan 05, 2017 5:06 am
»
Takusen II: The Revampening!
by
lonewolvernsoul
Sun Jan 01, 2017 5:58 am
»
Sachio Koizumi
by
Sachio
Fri Dec 30, 2016 12:30 pm
»
Just another interuption
by
Asuna
Fri Dec 30, 2016 10:07 am
Top posting users this month

"I have read the RP Rules and agree to follow those rules or accept the judgement of the administration for any infractions I may cause. If I have any concerns or questions, I understand to refer to the aforementioned regulations or ask the staff before proceeding further. I understand that I am responsible for my character's information and actions in the story."
~ Alessandra
-Image Optional-
Name: Alessandra Shultz
Nickname: the Panther
Title:
Race: Quincy
~Personal Information~
Appearance: -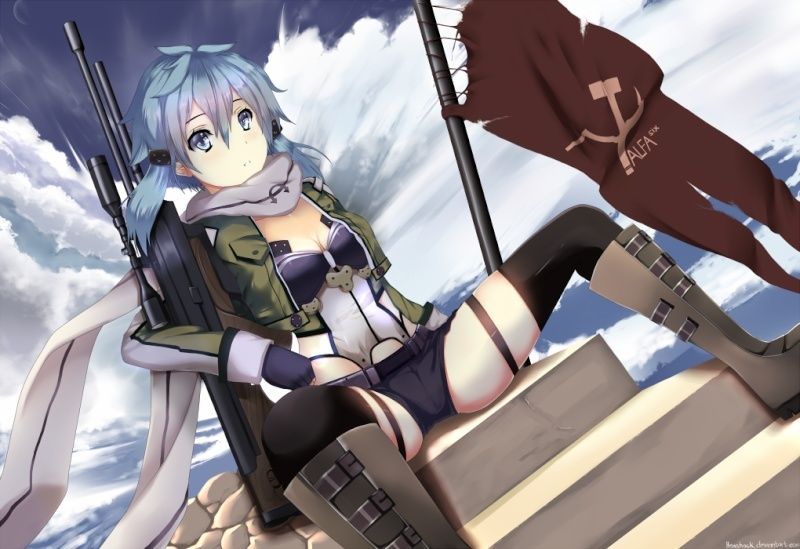 Gender: Female
Nationality: German
Birthday: 6-12-1995
Height: 161CM
Weight:  110
Build: thin/athletic
Skin Tone: pale
Eye Color: Teal
Hair Color: Teal
Hand Orientation: left
Sexuality: Asexual
Relationship Status: single
Tattoos:
Blood Type: o
Medical Disorders: None
Physical Disabilities: None
Unique Characteristics: keeps a diary of confirmed "ghosts" killed
Familial Ties: Family is a direct offshoot of the Koehler family though remains secretive due to quincy purge.
Father: Living
Mother: living
Sister: Living
Education: High school graduate, 4 years served in German military.
Personality: Alessandra lived her life under the tutelage of her family, a long line of soldiers, and secretly quincy. as a result her abilities have developed at a very high speed, despite the great quincy massacre, her family remained hidden underground with a understanding of the happenings of war. Alessandra is a all buisiness, military personality, who issues orders and expects her soldiers and or comrades to comply.
Background: Alessandra started learning how to use her quincy abilities at a early age training on how to hunt "Ghosts" both shinigami and hollow. Her bow, a unique rifle shaped bow had never been seen by any surviving quincy, but rather was considered a weakness because of its dismal firing rate. though offset by the immense damage and speed in which the arrow flew was nightmarish. she however was only able to fire a few per day till she started learning how to absorb Reishi around her to help her grow, both in strength but also as a quincy. Her life was all discipline though it paid off as she immediately went into the military ranks to honor her family tradition of service. she rose the ranks quickly and enrolled in the sniper academy in Berlin and became a highly effective combat force multiplier, serving secretly in Russia, both as a german marksman, and as a quincy. she began logging her kills both, human and, "ghost" in a journal which she keeps on her person at all times. She retired after 4 years of service and maintained a strict lifestyle, keeping her body in tip top form. in current times her time is spent sitting in the german skyline, rifle in hand taking shot at any "ghost" she see's.
~Profession Information~
Occupation: Quincy
Affiliation: None
Operating Base: home. apartments around the world.
Partner:
~Equipment~
Quincy Cross (--Shape: Small German Iron cross--): The trademark focus for the Quincy, the cross is their central symbol and the means of conjuring the Quincy Bow. The bows are a figurative name, as the weapon can be of virtually any variety or style. Each is unique to the Quincy themselves, and to the cross they bear. Without the cross, a Quincy cannot conjure their bow. (If Quincy)
Below is the "Quincy Bow" used by Alessandra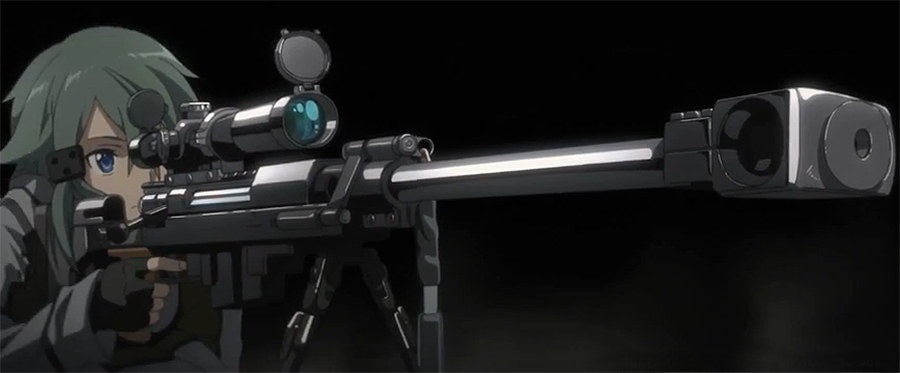 Has also been known to wear a second cross that has never been deployed. possibly belonging to her twin sister.
~Combat Information~
Combat Style: Alessandra spent 4 years training with the German military shortly after graduating high school, Due to this military training mainly specializing in long range "sniper" combat. Alessandra uses a unique quincy bow shaped like a large sniper platform. this weapon does not fire the same mass spam of arrows that Quincy are known for but rather fires a single super speed high impact arrow that even when blocked can knock an opponent on their ass.
Combat Attributes:
Total: (6)
Accuracy 4 (750)
endurance 1 (450)
Ginto 1(450)
~Reiryoku~
Reiatsu Color: Grey
Reiatsu Shape: Crosshair
-
Reiatsu Type:
-Standard
Reiatsu Amount:  Immense
-
~Characteristics Of Spirit~
Quincy Seishin Tsume
-Image (Optional)-
Spirit Type: Seishin
Gender:
Height:
Weight:
Eye Color:
Hair Color:
Personality:
Unique Characteristics:
~Release Forms and Techniques~
Base Kojaku Name:  Entfernung  (distance)
Base Kojaku Firerate: 1 arrow per second
Base Kojaku Appearance: A long rifle similar in style to the M95 Anti Material rifle
--Mastered Kojaku--
Mastered Kojaku Firerate: 3 arrows per second
Mastered Kojaku Appearance:  Once again takes form of a high powered sniper rifle. the L115a3
Mastered Kojaku Abilities: (Limit 6)
--Passive Abilities--
Verdeckt Bedrohung (Hidden Threat): Alessandra is an expert at hiding her presence on the battlefield. When firing her first shot from a concealed location her accuracy is increased by +1 and her attack is 90% harder to detect. making the shot a lot harder to dodge.
--Basic Abilities--
Blitzaufnahme (Lightning shot): Alessandra fires a high velocity arrow at her target. this shot travels twice the speed of her normal arrows, this attack can be used with "Verdeckt Bedrohung" to create a nearly undetectable shot. the impact from this shot is far greater than a normal attack but does not do much more damage
Perfekte Tarnung (Perfect Camouflage): Alessandra wraps herself in reishi creating a high density cover that masks her presence, strength, and location.
--Advanced Abilities--
Welt Bruchen Schuss (world breaking shot) : Alessandra fires of a single high damage shot that creates  a reishi implosion on impact (creates a high powered vacuum that draws everything towards it for 2 posts making  dodging or escaping the gravity well significantly  strenuous) if this attack hits a person the implosion is negated and instead explodes like a high explosive shell. causing disorientation, and strong lacerations.
--Superior Abilities--
durchdringenden Blick (Piercing gaze) : Alessandra can fire this high damage shot while stationary or on the move. This arrow absorbs the reishi of whatever it strikes, allowing it to penetrate, armor, walls, people, indiscriminately.
If fired while stationary,  This attack adds a 1.25 to Alessandras accuracy for the attack.
If Alessandra is mobile at the time she fires this shot this shot loses the accuracy bonus, but can be followed up with 4 more shots costing no reishi.
--Ultimate Ability--
schatten schuß (Shadow shot): Alessandra loads a custom ginto shell into her bow. this shell contains highly concentrated hollow reishi.  when fired the arrow from this shot is 100% invisible and can only be seen as a shadow on the ground. upon impact this shot creates i high damage explosive cloud that can poison any non hollow.
the target has a spiritual reaction to the poison causing progressive damage to the body mind and spirit can be Incapacitate a target if not treated quickly. if left untreated temporary paralysis can occur.
after firing this shot Alessandra must seek time to treat herself from the corruption of the hollow reishi. she can remain in combat 3 more posts before withdrawing to seek treatment or risks collapsing into a deep sleep.
--Ginrei Kojaku--
Ginrei Name:
Ginrei Firerate: (Limit 1,000/s)
Ginrei Appearance:
Ginrei Abilities: (Limit 6)
--Passive Abilities--
--Basic Abilities--
--Advanced Abilities--
--Superior Abilities--
--Ultimate Ability--
Last edited by Alessandra on Wed Jul 22, 2015 2:51 am; edited 4 times in total

Alessandra




Posts

: 126


Join date

: 2015-05-01

Character sheet
Rank: Rank 5: Battle tested Quincy sniper.


Reishi

:

350




Stats:

:


I've an issue with shadow shot's random nature. Would prefer for something with consistency in it's place.
The rest is approved.

Sona Austere




Posts

: 15


Join date

: 2015-04-30


Age

: 14

Character sheet
Rank: 1


Reishi

:

750




Stats:

:



Alessandra




Posts

: 126


Join date

: 2015-05-01

Character sheet
Rank: Rank 5: Battle tested Quincy sniper.


Reishi

:

350




Stats:

:


as long as the "black hole" description on Welt Bruchen Schuss isn't entirely literal, approved.

Sona Austere




Posts

: 15


Join date

: 2015-04-30


Age

: 14

Character sheet
Rank: 1


Reishi

:

750




Stats:

:


black hole is meant as a intense vacuum that is strong enough to hinder movement. not a litteral black hole

yay approval 1/2

Alessandra




Posts

: 126


Join date

: 2015-05-01

Character sheet
Rank: Rank 5: Battle tested Quincy sniper.


Reishi

:

350




Stats:

:



Jason Reeds




Posts

: 14


Join date

: 2015-01-28




---
Permissions in this forum:
You
cannot
reply to topics in this forum