Latest topics
»
A long time coming
by
Calcifer
Mon Jun 19, 2017 8:29 pm
»
Calcifer St.Clair
by
Calcifer
Thu Jun 01, 2017 9:26 pm
»
Chara St.Clair
by
Chara
Thu Jun 01, 2017 9:11 pm
»
Ashes, ashes, we all fall....
by
Kirino Yamazu
Wed May 31, 2017 2:00 am
»
Broken Promises on Sunday..
by
BloomingLove
Tue Jan 24, 2017 6:19 pm
»
Red painted White rose
by
lonewolvernsoul
Sat Jan 21, 2017 10:55 am
»
Silence in Death
by
Alessandra
Thu Jan 05, 2017 5:06 am
»
Takusen II: The Revampening!
by
lonewolvernsoul
Sun Jan 01, 2017 5:58 am
»
Sachio Koizumi
by
Sachio
Fri Dec 30, 2016 12:30 pm
»
Just another interuption
by
Asuna
Fri Dec 30, 2016 10:07 am
Top posting users this month

~Name~
:Name::
Real: Astraea Dea
Alias: Caitlyn Marie Rose Crowne
:Title::
The Starry Goddess
:Nickname(s)::
Cait, Astraea, Justice, Dea (goddess)
~Personal Information~
:Photo::
:Race::
Human(?) (Reiki User)
:Age::
24
:Birthday::
April 2nd
:Gender::
Female
:Height::
5'6
:Weight::
110 lbs
:Build::
Athletic
:Skin Tone::
Pale
:Eyes::
Orange
:Hair::
Black
:Blood Type::
O positive
:Nationality::
Japanese (?)
:Sexuality::
Gay
:Relationship status::
Married
:Hand Orientation::
Ambidextrous
:Tattoo::
A small 'VI' on her left wrist (representing the number 6 in Roman), 'Veritas ego sum' ('I am truth') between her shoulder blades and a fancy 'C' on her right wrist.
:Family::
Unknown.  
:Personality::
Astraea is calm, kind, understanding and extremely honest. Her sense of justice is very strong, which may put her in complicated situations when she tries to pass judgement without being asked to. She appears as a 'complete lunatic', 'crazy' or 'alien' to others so she tries to avoid contact as much as she can.
:Medical problems::
Unknown
:Education::
Unknown
:Background Information/history::
'The truth shall free you.'
Astraea Dea has no prior memories of her life, other than being found by a group of curious children in an unknown park, in an unknown city. She scared them off when she spoke to them in a language that wasn't their own, leaving her confused and somewhat scared. After gathering herself, dusting white feathers off her dress in the process, she wandered for days in the city's dirty streets. Eventually Astraea found a small temple and took refuge there with a very kind priestess who spoke her language.
Dea recieved the title of 'Goddess of Justice' when, during a visit by an 'emissary' from the regent emperor, she had seen through his deceiving ways and avoided an attack on the temple (the man was in truth a bandit).
After that event, she was seen and worshipped as a sign from the gods above; but once the emperor of the land found out of her ability to tell truth from lies, he demanded her to serve him as his own personal Valkyrie. At first, Astraea refused: it was against her code to serve as the hand that spills blood upon the land. But after 'protecting' the lord against an attempt on his life, she ended up agreeing.
It had all been nothing but a farce, she came to realize, perhaps too late.
After dropping her blade on the lying emperor and his family, Astraea tried to return to the temple, only to find it in ruins. Later she was informed that after she had left, another wave of bandits sacked those holy grounds and killed the priestess and her servants.
Taken by grief, she swore upon the heavens she would bring all the guilty to justice using her abilities for herself without being the dirty hand of others.
She currently serves as a priestess in a temple (that she also owns), under the name of Caitlyn Crowne. Only the ones with pure heart and truth in their tongues can find her.  
~Combat information~
::Combat strengths::
Strength (4)
Agility (3)
Healing (4)
Speed (3)
::Combat weaknesses::
Long Range Combat (4)
Naive (Easily manipulated) (3)
Emotionally unstable (Traumatized by past events; refuses to fight) (4)
::Pulse reishi name::
Dike Astraea
::Pulse reishi description::
Astraea kneels and prays to the goddess of justice, asking her to lend her strength. An eerie feeling of calmness and comfort surrounds her and everyone around. If the goddess answers her prayers, her body will be surrounded by a golden aura and the symbol of scales (like the symbol for Libra) will appear on her forehead, in gold.
In rare cases, she will be unable to receive the goddess blessing (if someone is forcing her to do it or if she's trapped underground for example).
::Spirit pulse::
- Abilities:
>Blessing of Dike: (Passive) The aura around her works as a spiritual shield, soaking up to 25% of the damage inflicted to her. However, every time she is hit, the shield loses its strength. Once it shatters, Astraea receives full damage. (Would take say, 3 Ceros or equivalent damage to make the shield shatter.)
Max Post Duration: Until it shatters
Recharge Time in Posts: 3
> Swift Justice: Astraea conjures a short sword (slightly bigger than a dagger but smaller than a regular sword) made of pure light on her right hand, which contains some sort of poison that slows down the target and his techniques charge time for the total duration of 3 posts. It's meant to just slow down the target, without dealing any real damage (self defence skill mainly). The point of entry/scratch will make the target feel like its skin suffered a burn (for people with high regeneration, there will be no scars; for the others, it will leave a mark).
Important note:
If the target was already affected by the poison, even if she uses Swift Justice on him again, the effect
does not stack.
Instead, he/she will suffer minor burns on the area that enters in contact with her blade.
Max Post Duration: 3
Recharge Time in Posts: 3
> Healing Hand: Astraea focus a small percentage of her aura in the tip of her fingers, allowing her to heal small cuts and abrasions quite quickly. Using this ability also causes her aura to lose its shield property (2% shield is lost for every small wound she focus on). Also, it will not heal deep wounds; if she attempts such thing, her shield will shatter and she will be unable to use Swift Justice, as it would deplete too much reiki. It's really not more than a first aid ability.
Max Post Duration: 1/2
Recharge Time in Posts: 2::Overdrive::
(Will add later.)
~Trivial~
:Likes::
Peace, Truth, Clarity, Honesty, Kindness
:Dislikes::
Lies, Deceiving, Dishonesty, Being Used As A Tool
:Theme song::
Of Monster And Men - Yellow Light
Last edited by Astraea Dea on Fri Jun 19, 2015 12:01 am; edited 1 time in total

Astraea Dea




Posts

: 5


Join date

: 2015-01-09


Age

: 27



for the 2/3 and 5/6 is that fractions or 2-3 posts /5-6 posts?
___________________________
`One kills a man, one is an assassin; one kills millions, one is a conqueror; one kills everybody, one is a god`
Spoiler:

Kirino Yamazu




Posts

: 77


Join date

: 2015-01-07



___________________________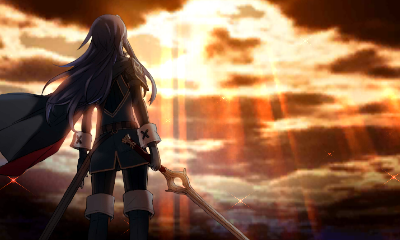 Astraea Dea




Posts

: 5


Join date

: 2015-01-09


Age

: 27



Awesome! Looks good to me.
___________________________
`One kills a man, one is an assassin; one kills millions, one is a conqueror; one kills everybody, one is a god`
Spoiler:

Kirino Yamazu




Posts

: 77


Join date

: 2015-01-07



approved. great sig and avvy by the way!
___________________________
Spoiler:

Ruby rose




Posts

: 61


Join date

: 2015-01-24

Character sheet
Rank: 1


Reishi

:

1000




Stats:

:


Okay here's a note on the edits like I promised.

Major Changes:
- Character's name/Nickname/Title
- Personality
- Background
- Appearance

Also on the abilities, here's some notes:
1.) I know my character have currently no real... Fighting ability. That's actually okay, she's mostly an healer and she's not looking for fights. I DO like her abilities like they are at the moment;
2.) I noted the duration/recharge times in number of posts. Sounded reasonable enough to me but if for some reason it needs a tweak or two, feel free to let me know (PM would be appreciated on that case so we can discuss.)
3.) I still need to write down the Overdrive part so please wait till tomorrow so I can have time to think about it and write it down. That would be lovely and great. It's late here so I can't really do much.

Last but not least, I may need some help with the Overdrive part (first time roleplayin a Reiki User) so if someone could pm me what it stands for/how it works, that would be awesome. Also how to do the char sheet thingy I see on the posts under people's avatares too?

If someone can help/explain that, please send me a pm.

Gracias! ^^
___________________________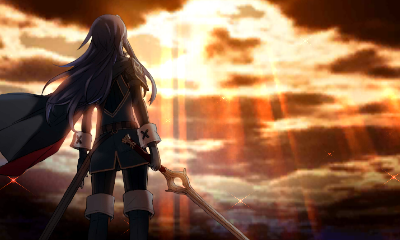 Astraea Dea




Posts

: 5


Join date

: 2015-01-09


Age

: 27



Approved of the Aesthetic changes as for abilities they look good to me so 1/2
___________________________
`One kills a man, one is an assassin; one kills millions, one is a conqueror; one kills everybody, one is a god`
Spoiler:

Kirino Yamazu




Posts

: 77


Join date

: 2015-01-07




---
Permissions in this forum:
You
cannot
reply to topics in this forum